We are pleased to announce that the Managing Tuberculosis Outbreaks in Prisons course will be starting its 2nd run on 6th July.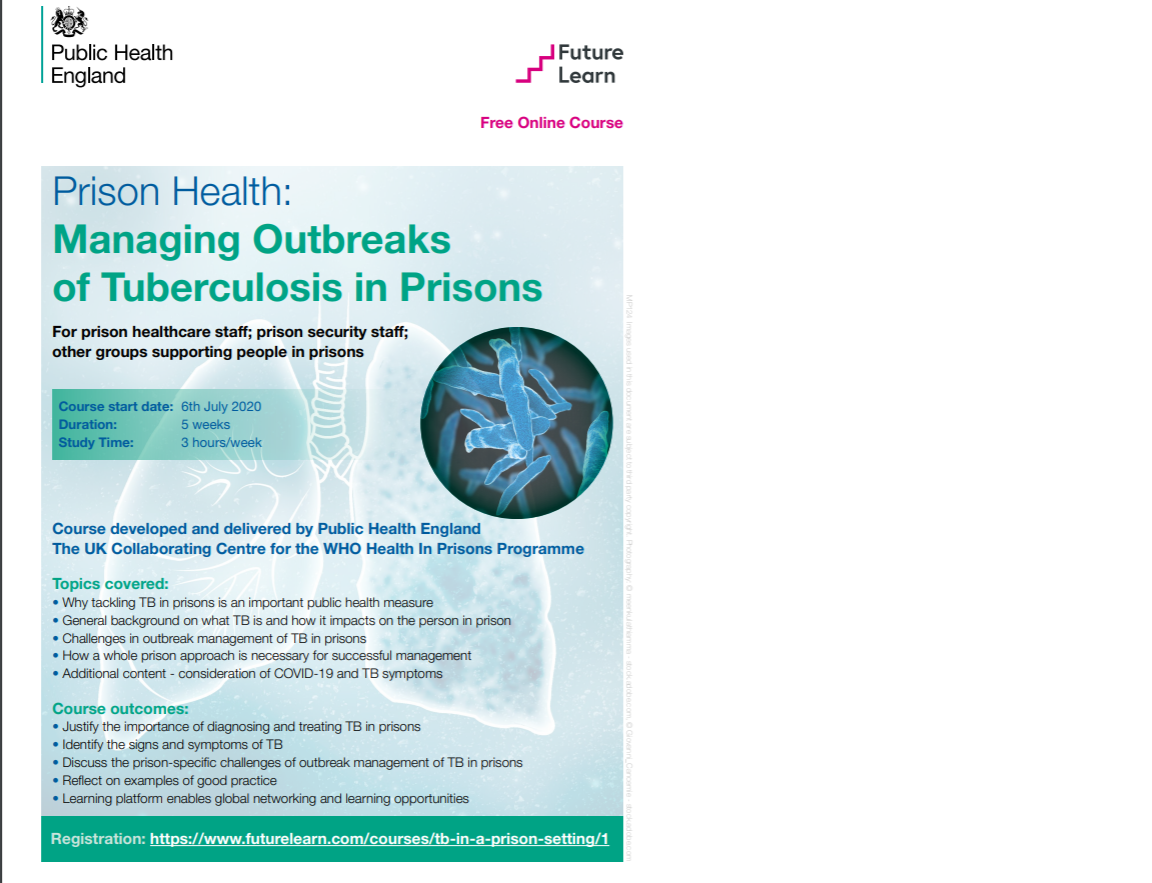 In March 2020, PHE delivered a proof of concept 5-week course on the FutureLearn platform to an international audience as part of the work of its UK Collaborating Centre for the WHO Health In Prisons Programme. There were over 400 people who took the course from around the world.
The course will be running for a second time starting on the 6th July.
Registration is now open for this free course here https://www.futurelearn.com/courses/tb-in-a-prison-setting/1
Ending the TB epidemic by 2030 is a commitment under the UN Sustainable Development Goals; TB in prisons has been reported to be up to 100 times higher than that of the civilian population and cases in prisons may account for up to 25% of a country's burden of TB[1].
This course is just as important for prison custodial staff as it is for prison healthcare staff, and aims to support learners to:
Justify the importance of diagnosing and treating TB in prisons
Identify the signs and symptoms of TB
Discuss the prison-specific challenges of outbreak management of TB in prisons
Reflect on examples of good practice
This run of the course has alse been CPD certified (learn more about the Continuing Professional Development Certification here)